GEMS Alumni Network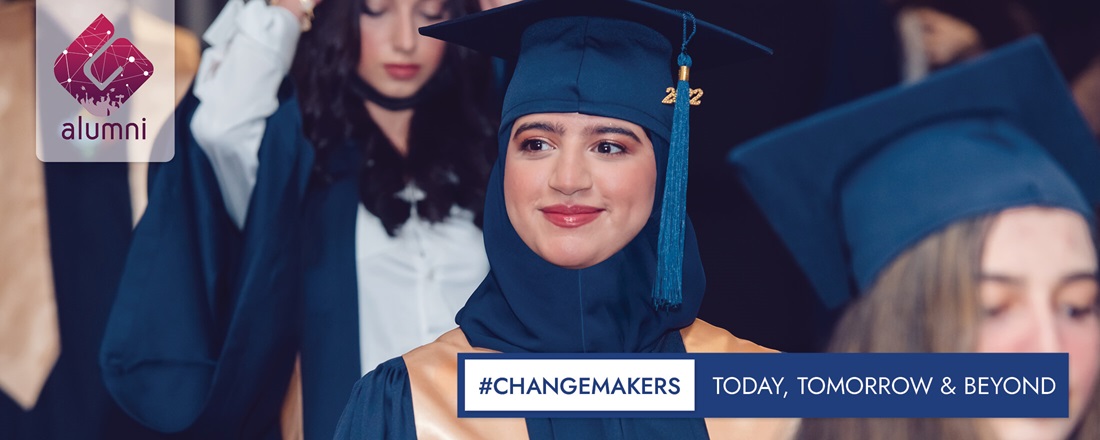 Over the course of six decades, more than 400,000 students have passed through the doors of GEMS schools across the world going on to achieve greatness. From being accepted into the top global universities to building successful careers in the fields of medicine, law, business, finance, music, the creative industries and sport, GEMS students have brought about positive change in their chosen fields. We are immensely proud of their achievements.
At GEMS Education, our goal is to inspire the genius in every child. Every hour of every day, our talented educators serve as #changemakers inspiring future generations to achieve their inner greatness thereby ensuring that GEMS Alumni will continue to make their mark for years to come.
Alumni Stories from across the GEMS Education Network
Hear What Some of Our GEMS Education Alumni Say
I'm from GEMS World Academy – Dubai's Class of 2018, and I am now entering my second year studying Veterinary Medicine at the University of Bristol, UK. I've met some wonderful people here, and several nights out have been a fun part of me figuring out British culture. My favourite memory of my first year is driving back from a farm with a lamb I had saved from an inhumane euthanisation in the backseat of my car."

Alice Recoura

GEMS World Academy – Dubai, Class of 2018

I'm a graduate of the 2016 batch at GEMS World Academy – Dubai, and I'm finishing my final year of Geological Engineering at the University of British Columbia, Vancouver. After graduating in 2020, I hope to find a geotechnical engineering job in Vancouver or at home in Bangkok, Thailand. As my undergraduate education comes to a close, I have a great appreciation for the role my school played in my life, as a positive influence."

Neeranuch Vootivakinskul

GEMS World Academy – Dubai, Class of 2016

I graduated from GEMS World Academy – Dubai in 2015. Since then, I've completed a two-year acting course at the American Musical and Dramatic Academy in New York City. I am currently continuing my studies in the UK where I'm aiming to earn my full bachelor's degree. After completing my degree course, I hope to make acting a full-time career (both on stage as well as on film and TV) and become fully certified in stage combat."

Noa Bleeker

GEMS World Academy – Dubai, Class of 2015
Join the GEMS Alumni Network
At GEMS we aim to build a lifelong relationship with our graduates, starting with strong engagement through the student experience and maintaining this relationship whilst graduates begin their university or professional careers.
Upon completing your education with GEMS, you will become part of our Alumni Network, with approximately 250,000 graduates worldwide, located in all corners of the globe across 80 countries. We provide opportunities for our graduates to engage with GEMS domestically and internationally, from countries all around the world. Your alumni connection is for life and is a great resource for reconnecting, networking and staying in touch with the GEMS community.