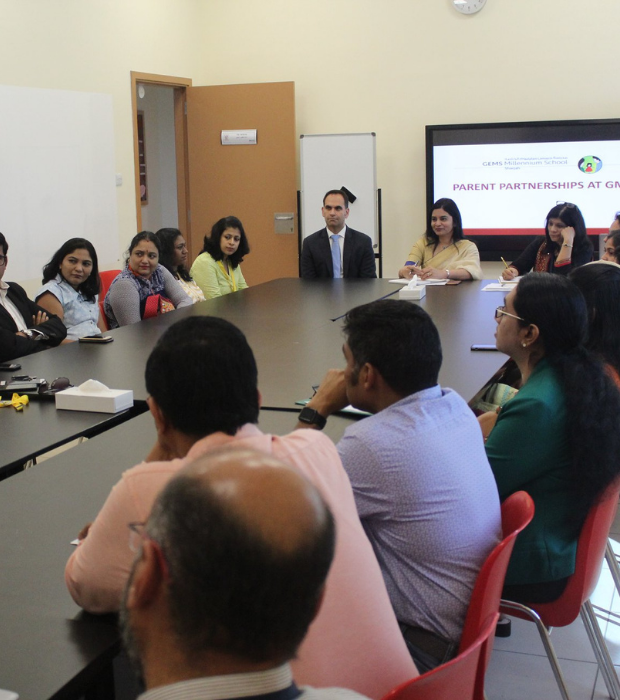 Parent Forum
In the Process of updation...
The Parent Forum of the GEMS Millennium School, Sharjah is an active parent-school partnership whose mandate is to work collaboratively for the realization of the school's vision. This body was instituted in the year 2016. It consists of parents representing a cross-section of all Grades from Kindergarten to Grade 12.
The aim of the 'GMS Parent Forum' is to promote and develop effective and positive participation by parents in education at the school level. Periodic meetings are held where key issues are discussed and parent suggestions are sought. The 'GMS Parent Forum endeavours to engage all stakeholders in the school improvement plan.
View Our Parent Forum Groups