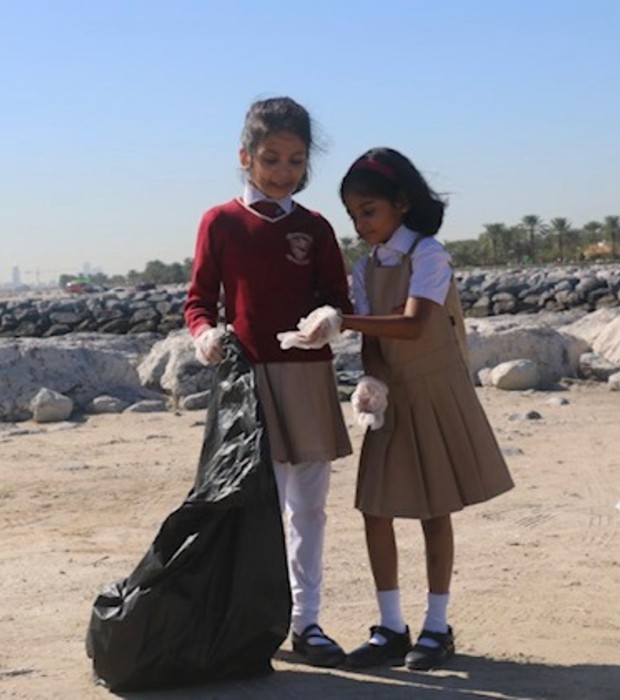 Service Learning
BEACH CLEAN UP DRIVE - 2019-20
The Clean Up Drive at Al Khan Beach near the Sharjah Aquarium on 18th January, has brought in awareness amongst the students to keep our environment clean. Students, parents and teachers participated in this activity.
The purpose of the visit was to participate in the clean-up campaign program joining hands with Bee ah's effort to reduce plastic and non-biodegradable waste thus in helping the survival of various marine animals.
By participating in this activity the students learnt many things:
Waste should be thrown only in dust bins.
The ill effects that plastic waste has on marine life and polluting the environment.
Realized the importance of reducing the usage of plastics
To be more responsible
Team Work and the need to use reusable water bottles.