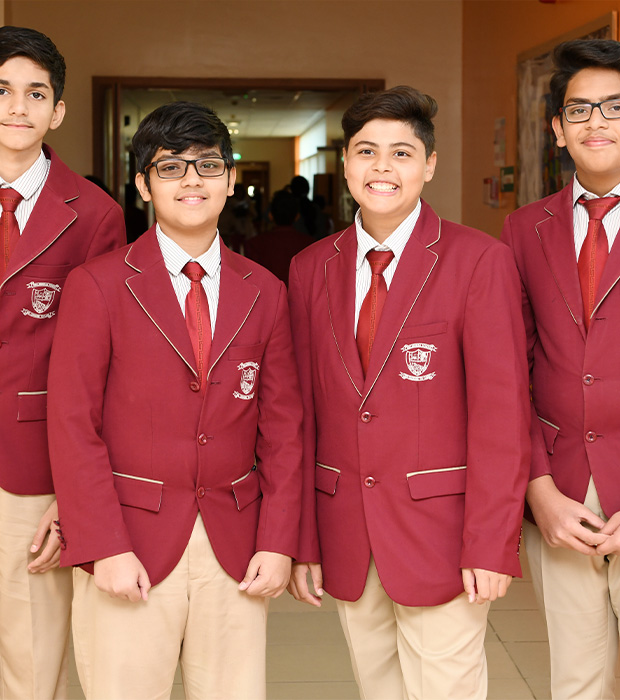 Secondary School
Grades 9 and 10
Students at this level enhance their skills and develop an aptitude towards certain learning areas which helps them to choose their area of further learning. By this stage, most students will be responsible for their own learning and will take an active interest in developing and setting academic goals for themselves.
List of Subjects
English - Language and Literature
Mathematics
Science
Social Science
Moral Social and Cultural Studies
Arabic for Grade 9
Islamic Education / Moral Instruction
Second language – Hindi / Malayalam/French/CBSE Arabic
Skill Based Subjects: Artificial Intelligence , Media , Information Technology
Work Experience
Physical Education
Visual and Performing Arts
The System of Evaluation
The pattern of assessment and system of grading is consistent with the CBSE guidelines. Assessments will be conducted as per the CBSE assessment pattern.