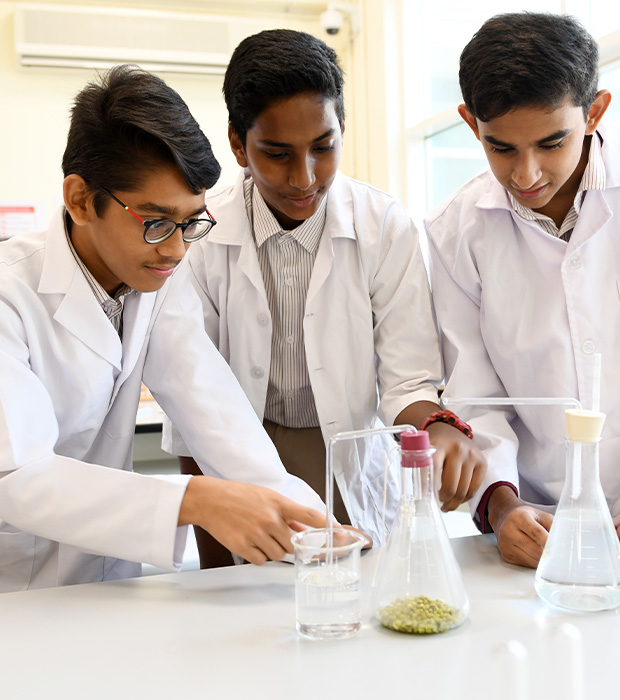 Senior Secondary School
Grades 11 and 12
Students in the Senior Secondary become more focused about their career choices. The academic focus at this level is to equip students for research-based higher education. This is the plus two stage in the 10+2 pattern of education, leading to the All India Senior School Certificate Examination conducted by the Central Board of Secondary Education, New Delhi. In these final years of schooling, students are given the opportunity to exhibit their leadership qualities and emerge as responsible citizens of the world.
List of Subjects
Science Stream
English Core
Physics
Chemistry
Biology
Computer Science
Mathematics
Physical Education
Psychology
Commerce Stream
English Core
Business Studies
Marketing
Informatics Practices
Accountancy
Economics
Mathematics
Physical Education
Psychology
Arabic
Moral Education
Physical Education



Choices Grade 11
The System of Evaluation
The pattern of assessment and system of grading is consistent with the CBSE guidelines. Assessments will be conducted as per the CBSE assessment pattern.