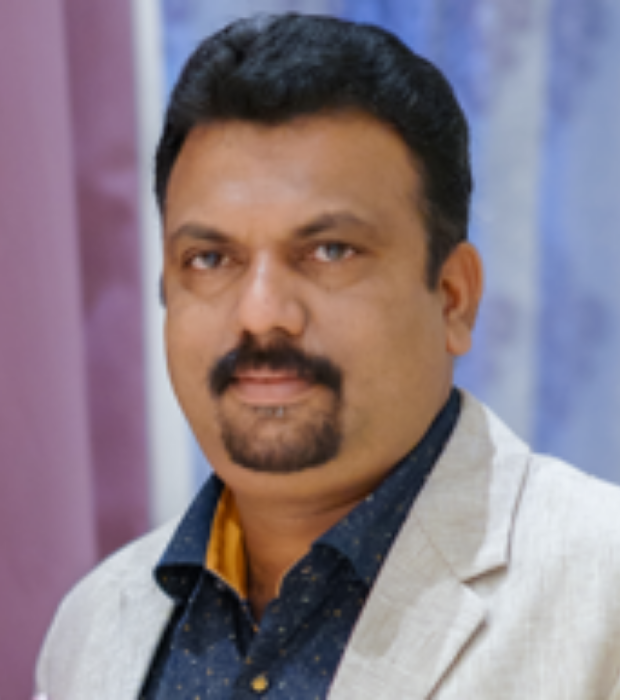 Pramod Avarankunnathu Padincharethil
Parent Forum Representative
An Agricultural Engineer from Kerala Agricultural University, hailed from an agricultural
family in Kerala with a true passion and hands of experience in different farming technics,
Landscaping, Irrigation, Swimming Pools, Water Features, Sports Surfaces, Agricultural
Machineries, Zen Gardens, Miyawaki Forestation and Water Treatment.
An entrepreneur, working as General Manger in Sales/Operation in a Construction firm which
various specialized services in the areas of Sports and Leisure.
A humble person with a passion and talent in various art forms like painting/pencil drawing
good in acting and loves music. I also have proven sports records in the fields of athletics,
football, cricket, chess, volley ball, basketball and badminton.
I am a team builder and a team player who is ready to accept any challenges and delighted
to perform assigned duties with a professional touch and commitment.