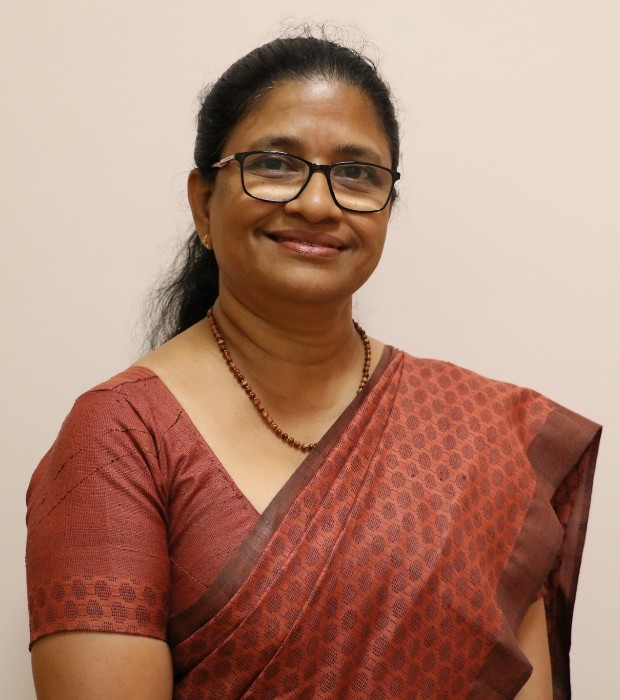 Mini Mary Thomas
Head of Department - Mathematics
Ms. Mini is a graduate in Mathematics from Kerala University and holds a degree in Education. She has been associated with GEMS for over 24 years and been leading the Math department as the HOD since 2015.
She is known as a teacher who trains her students with patience and perfection that helps instill in them confidence and like for the subject. This is evident through the outstanding Board examination results her students score year after year.
Ms. Mini has been awarded with best teacher award for two years and teacher of the Month Award for two consecutive years. She was also the nominee for the Mariamma Varkey Awards in 2019 for her dedication and hard work.
Her mission is to inspire students to achieve more and to dream more and belief every day is a golden opportunity to make a positive difference in the lives of her students.