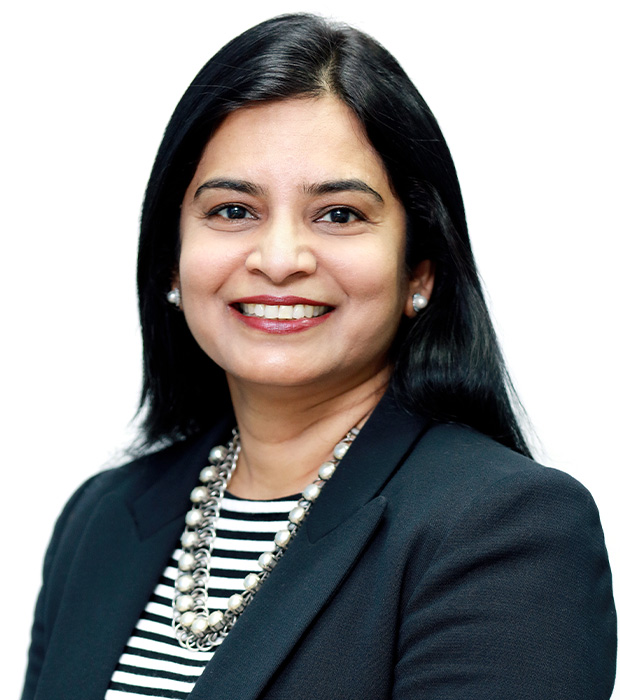 Teresa Varman
Principal
Teresa has been in the field of education for over 26 years. She holds Masters Degrees in Applied Psychology and in English Literature from Bombay University, and a Bachelor's Degree in Education from Delhi University. Teresa also holds an M.Sc. in Educational Leadership and Management from Manchester Metropolitan University, UK.
During her 12- year stint with GEMS Education, she has served as Vice Principal at GEMS Our Own English High School for 4 years and in various senior leadership positions before then. Previous to that, she was Headmistress at Amity International School, Gurgaon. She has received the "Broad Outlook Learner Teacher Award" from the Governor of Haryana for creating a positive school climate.
Teresa believes that every child has a story that needs to be heard. We must take time to hear those stories. We teach children, not subjects - that is important to remember. She is inspired and amazed by her students, their families and colleagues. She feels immensely grateful to work alongside these incredible people to help every child at GMS ignite their personal genius.